The wait took long enough.
Finally, I have come by the tedious resizing and file conversion process and have found out that batch resizing exists. Without blabbing much, let me present to you the first issue of Natural Captures, featuring vibrant orchids that I was fortunate enough to be able to see and take pictures of.
[For those of you who haven't read the introductory post, click here.]
And before you get on, I must also ask you to note that though this post may seem short, it consists of 46 pictures (that's NOTHING of the total number I took, phrbt) that I have compiled. I don't happen to know the names of them all, but I will mention if I do, okay?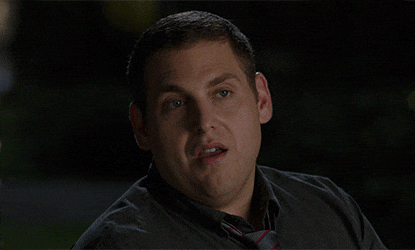 source
I will also put in a comment or two to pictures I really like. Just because I love squealing. And I also want you to note that behind this short post that you probably will just skim though were HOURS AND HOURS OF SWEAT AND SACRIFICE.
You may notice that I haven't watermarked all these (will you do it for me?), so I ask you not to claim any of these pictures as your own or use them without credit.
No more procrastination. Here we go.
Pretty purple orchidacae.
Those spots are creepy and beautiful at the same time.
I'm nowhere close to a gushy pink fan, but this flower is beautiful.
That sort of looks like a Tiger Orchid. But… Nup.
LOOK, GUYS! GREEN FLOWERS EXIST!! 
Another pretty purple orchidacae. Or violet, whatever.
I quite like how the red stands out. Red orchids are nice.
SORRY RED ORCHID, BUT WHITE IS MY FAVORITE! *drools*
That's a bright little somefink.
Is it just me, or is there a lot of violet around?
Uh… more violet??
Proceeding are some scattered pictures of some rather exotic and some rather random orchids.
Dizzying.
Now that's what I call a pretty white fleur.
Another white fleur. White fleurs are awesome.
*gasp* COLOURS.
So intense.
Another greenie.
Weird name. Weird.
Ooh, this one reminds me of dripping goop! I still like it, whatever.
I'm quite proud of this picture, actually. 😀
More playing around with focus. I do like playing around.
I like how yellow looks with the maroon. And those white tips look like they've been dipped in cream.
I don't think I'd EVER have liked magenta paired with red before. Must say this isn't bad. Not bad at all.
I love this flower so much. *blows nose*
Another pretty purple bloom.
I hope you enjoyed all those flowers (whew)!
Taking these pictures has been a wonderful experience. I got to experiment with the camera and practice my bokeh, but most importantly, I got to see nature's works of art and show them to you.
No camera can ever match what your eyes can capture. Make every memory a picture and print it into your memories. Sometimes, it's the little things that matter.
All I have to say is, grow a garden in your heart, and one day it will bear you flowers.
Behind the Scenes
I'm not that person who can get all the flower names plastered across my brain at first glance, you know. So how could I name them? Well, the garden I took these pictures from had 'name tag' thingies below the flowers. I took pictures of them, and all the names were taken care of. GENIUS.
So what do YOU think?
Did you like my amateur photography? What's your favourite colour in flowers? Do you like the usually bleah combination of red and magenta? And most importantly… Would you like it if Natural Captures was made into a monthly event, featuring a cartload of pictures based on nature and wildlife? My photography rate has gone very high, and I doubt that I'll be able to squeeze everything into two posts.
Comment below and let me know!